News
FEEDBACK BALCCON2k14
Please let us know how you liked BalCCo2k14!

Send an email at feedback (at) balccon.org or at @BalCCon2k14!
LIGHTNING TALKS SCHEDULE
On BalCCon2k14, we want everyone to have an opportunity to speak!
DAY 1
| HH:MM | Title | Presenter | Lang |
| --- | --- | --- | --- |
| 20:45 | Libre e magazine - birth, rise and problems | Nikola Hardi | EN |
| 20:55 | How to organize a bug bounty program and what I have learned from ours | Marjan Marinov | EN |
| 21:05 | The Tale of Belgrade Wardriving | Luka Gerzic | EN |
| 21:15 | Arcade | Nikola Novakovic | EN |
| 21:25 | Overview_Elance_Freelancers_The_Reinvention_Of_Work | Nebojsa Stojnic | EN |
TICKETS UPDATE
ALL PAID TICKETS AND UP-AND-COMING TICKETS ARE AVAILABLE FOR DOWNLOAD!
IF YOU HAVE DOWNLOADED YOUR TICKET BEFORE, PLEASE DOWNLOAD IT AGAIN!
ARDUINO FOR NUBIES - WORKSHOP - PLEASE MAKE REGISTRATION
Space is limited so please register as soon as possible!!!
Send an email with subject Arduino BalCCon2k14 at jelena (at) balccon.org!!! More info about workshop Arduino for Nubies
LIGHTNING TALKS
On BalCCon2k14, we want everyone to have an opportunity to speak!
Lightning Talks are short lectures (almost) any congress participant may give!
So we are soliciting short, but engaging 5 -10 minute talks – Lightning Talks – from any and all attendees.
The Lightning Talk format provides very personal, concise thoughts, ideas or calls for action. Typically speakers use lightning talks to talk about their experience, their opinions or for a wake-up call towards the agile community and markets.
The Format
Lightning talks are different from other sessions. We are allowing maximum 10 minutes, so you should address a single focused topic. Your proposal can be equally short and should address your inner fire: simply tell us why this topic is on your mind.
You may use slides in your talk or not, as you choose. What counts is you, as a lightning talk speaker, having your voice heard. The Topic
The Proposal
Now it's your turn!
Send an email on jelena (at) balccon.org with
Subject: Lightning Talk
Name:
Language of your Presentation
Keywords:
Abstract:
Relevant Links (Project Page, etc.):
What kind of LT? (5 Minute/10 Minute):
ASSEMBLY
On BalCCon2k14 we want to put also focus on groups meeting and discussing topics. For many groups it was hard to find a decent home base to discuss ideas and get new folks interested in their community. For interested hackers it became harder to find someone to talk to, as everyone was wandering around.
We have a solution for that: "Hackerspace" on BalCCon. We want to capture the camp's spirit in semi-open assemblies called "Hackerspace" ;)
So, if you are a group of hackers who like to work and hang out together, bring your toys, work on projects, have fun and let others participate in what you're doing!
How to reserve space
Please let us know what you'd like to do, how much space you'll need, what you'd like to bring with you, how much power your gear will consume, etc… Keep in mind: The more you tell us about your plans the better your chances that you'll actually get what you want.
send an email on jelena (at) balccon.org with subject BalCCon2k14 Assembly
Be aware: Only Assemblies that were added until 1st September will get an own place!
So we bring our projects and set up workshops and so on?
Yes, sharing your knowledge and showing other participants about your projects is central for everything going on at the congress. If people in your Assembly want to offer workshops or maybe lectures on a small scale, maybe there'll be enough space for you to integrate a workshop area into your Assembly. For bigger workshops there will be workshop room.
Great, we will bring ALL THE THINGS!
Be aware that the space is limited. But assemblies are invited to bring their toys and also to decorate their spot on the Congress – as long as everything you bring with you does not block exit paths and is not inflammable. These two requirements are important, and if your installations don't fulfil them, we'll be forced to remove them.
Yes, we will do some workshops!
If you would like to have small-scale workshops in your Assembly, tell us what you're planning and for how many people. Please be as specific as possible. We will probably not allocate extra workshop space for your Assembly, if you haven't published something like a schedule on your Assembly page. For now it will be sufficient to list topics and speakers, later we'd like to see a timetable as well.
How about a projector for our area?
We will not provide projectors, canvas or anything apart from chairs and tables, but probably you've got those anyway.

List of already registered assemblies
Coming soon!
VOLUNTEERS
BalCCon has been organized by the community and appreciates all kinds of participation. You were encouraged to contribute to this event by volunteering.
The Congress would not be possible without many people donating their time bringing the Congress to life and dealing with all the side effects of bringing hundreds of hackers together in a congress centre.
The congress heavily relies on your help! Please consider volunteering at BalCCon2k14. You can sign up by submitting a email at jelena (at) balccon.org
Application deadline: 25th August 2014.
Email subject should be:Volunteer BalCCon2k14
If you would like to help us on site.
A big thank you for applying for volunteering at BalCCon2k14.
Here it is - The official BalCCon2k14 T-shirt design!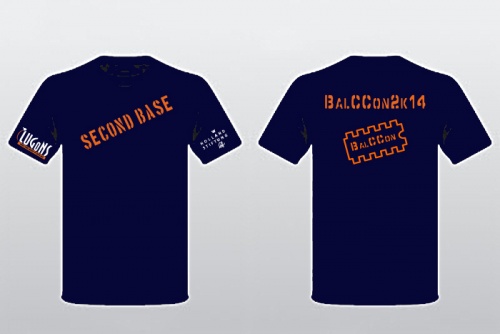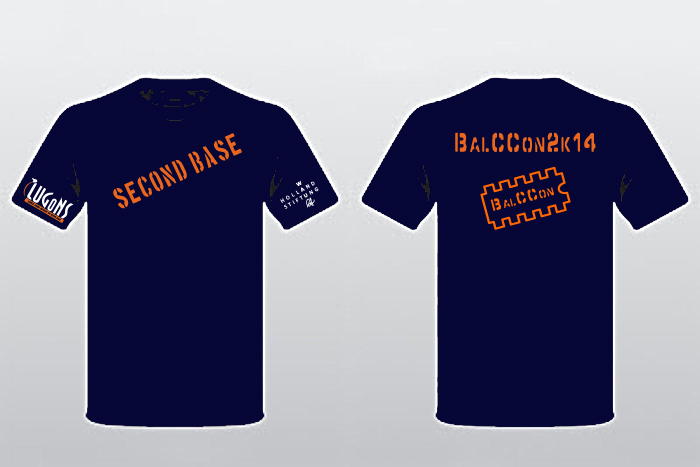 Speaker list for BalCCon2k14
Preliminary speaker list for BalCCon2k14 is online!
BalCCon2k14 with Mitch Altman
First keynote speaker for this year - Mitch Altman with a talk : Open Source Hardware and workshop : Arduino For Nubies - Learn Arduino using TV-B-Gone as an example project.
Three day tickets are available for pre-order.

There is limited amount of tickets and will be sold on first come first served basis

You can buy or pre-order tickets on the following link:

We'll also sell tickets on site. Just show up at BalCCon2k14 and buy a ticket on the cash desk. More info about Tickets you can find on Tickets.




BalCCon2k14 new web site is finnaly online.